Dnyanada English School
Class : Class I - Class X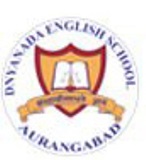 DNYANADA ENGLISH SCHOOL is promoted by 'Radhakrishna Foundation' established in 2010. The school looks to providing an education that promotes intellectual freedom, teaches children to live in harmony and to appreciate the diversity of our cultures and communities. This education system would develop within the child, the full range of human capacities, intellectual, social, physical and spiritual. It would be an education that would instill a thirst for knowledge and foster a desire for excellence.In a nutshell, it is DNYANADA'S goal to evolve into a true Learning centre whose students will be enabled to fly on the wings of excellence.
We regret for the inconvenience, we will update the information soon
Avail Exclusive OFFER through Schoolskey and gain more.