Allahabad Public School (Chauphatka)
Class : Nursery - Class XII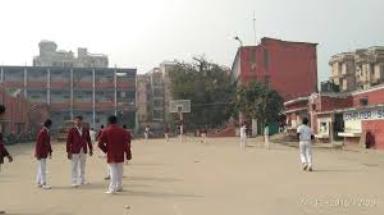 The academic and co-curricular triumphs of Allahabad Public School, Allahabad have placed it among the foremost enlightening institutions of the State. Allahabad Public Schol, synonymous with quality education endeavours constantly to improve faculties of the learners by innovative techniques, occurrence and creating awareness of National and International issues. This encyclopedia bridges the teacher, the learner and the parent. With this crucial tripartite link, we still need your warm cooperation to boost effective learning in our students and developmental progress of the school. We look forward to have your invaluable word of advice, constructive ideas and suggestions for further improvement.
We regret for the inconvenience, we will update the information soon
Avail Exclusive OFFER through Schoolskey and gain more.