Akash International Residential Public School (Prasannahalli Road)
Class : Nursery - Class X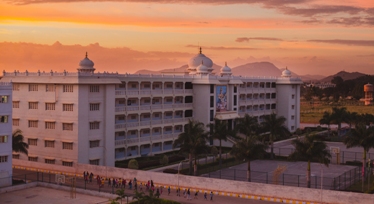 AIS is managed by the Akash Education Trust, a dedicated group of professionals committed to Education. It provides a rich environment of the cultural richness with a blend of the modern and traditional educational system to nurture young minds and propel them forward to face the challenges of life. AIS prepares students to be conscientious and responsible citizens with a sense of integrity and honesty which will be imbued with a spirit of adventure, exploration, research and creativity.
We regret for the inconvenience, we will update the information soon
Avail Exclusive OFFER through Schoolskey and gain more.