Sankalp Learning Centre (Development Challenges viz Autism Spectrum Disorders)
Class : Class I - Class XII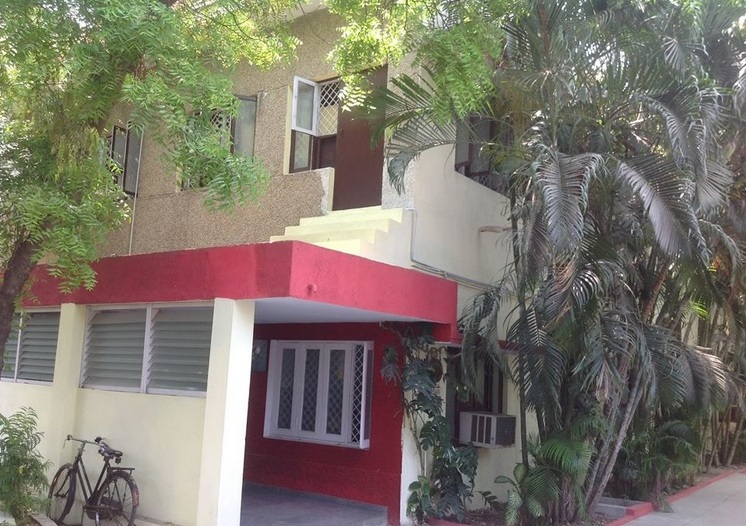 At Sankalp, remedial instruction is provided to children with Specific Learning Disability and Autism. It was set up in the year 1999 in Chennai under the auspices of the "Sankalp Trust"- a non-profit organization with 3 founder trustees and 4 additional trustees. Sankalp was registered as a non-profit charitable trust in the year 2000 and enjoys the benefit of 80 G under the income tax rules.
"Sankalp" is operational in 3 separate premises. They are-
1. Sankalp The Open School for children with Learning Disability (Student strength - 105)
2. Sankalp Learning centre for children having Autism Spectrum Disorder (Student strength - 110)
3. Sankalp Sahayika – Vocational centre for young adults with autism (Student strength - 40)
This school balances academics with work skill training and helps students to be self sufficient through structured teaching activity and Activity based learning techniques. It also provides Occupational Therapy and extra-curricular activities helping students improve upon their activities of Daily living (ADL), communication and social skills. Students with higher ability in academics are trained for 10th and 12th NIOS (National Institute for Open Schooling) examinations.
Achievements
Students from X & XII have successfully passed out and have been admitted into various Colleges for their degree courses.
3 batches of our X & XII students have passed out with flying colors and admitted into Loyola College and Mar Gregorious College in Chennai, Tamil Nadu.
Children at the Primary & Intermediate level are following the Orient Blackswan books by the NCERT CBSE Board.
Culturals, Arts & Others
Autism Awareness program was held at Madras Medical Mission (MMM). Our children showcased their talents by doing a group dance. 10 of our students participated and they were given mementoes for their performance.
3 students showcased their Art talents and won prizes individually.
SRM College at Vadapalani: Our children participated in their World Science day Exhibition in their College premises. Our children were invited to exhibit their talents along with their drawing exhibits and Project focussing on the theme "Save the Planet from Pollution"
Rotary Club of Madras: They held a Special School competition on account of Children's Day. 18 students participated in Group dance, Individual performance like Solo singing, Drawing competition and won individual prizes.
Javate: Inter school Cultural event was held at Lady Andal School.25 students participated in various competitions like Group dance, Drawing competition, Fancy dress & Talent show. The children won prizes in all the competitions.
Sports
Our Children participate in various Special Sports events like 50 meters Running race, for the Juniors and 100 meters for the Senior level conducted by SDAT - TVLR for disabled children at Thiruvallur, organized by Special Olympics and recognised by Ministry of Youth Affairs & Sports, Government of India.
MYAS District Athletic Sports held at Jawaharlal Nehru Stadium in Chennai conducted by Mr.Paul Devasahayam.
Unified BOCCE Championship meet was held at St. Ebba's Matriculation Higher Secondary School, Royapettah. 30 of our students participated in the events held in this meet.
Unified Sports Carnival was held at Jawaharlal Nehru Stadium in Chennai in February 2017. Nearly 25 children participated in this meet.
Avail Exclusive OFFER through Schoolskey and gain more.
School type
: Special School