Indus International School
Class : Class I - Class XII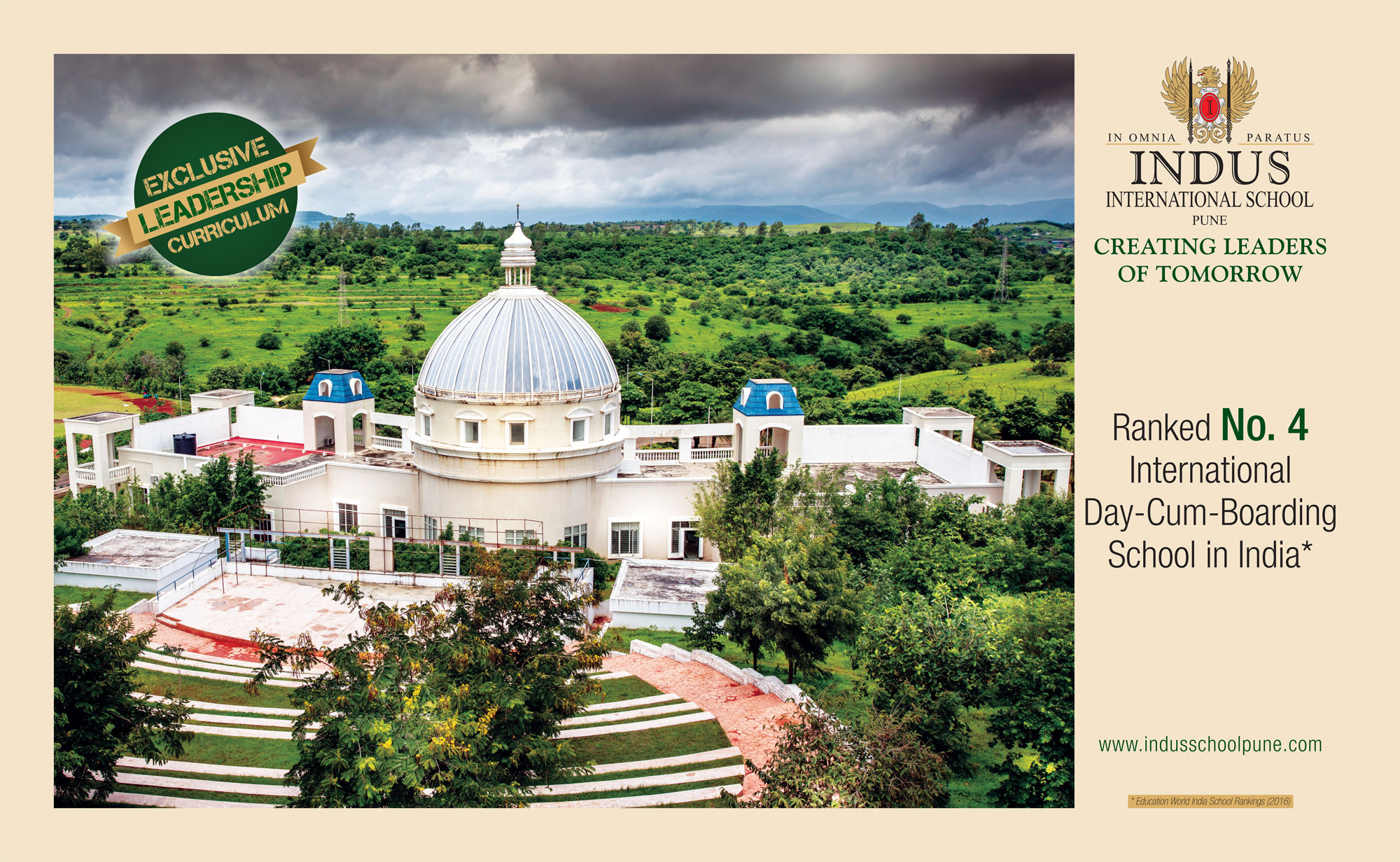 Indus International School - Pune commenced it's first academic session on 21st Aug 2008. Founded on the ethos of In Omnia Paratus-prepared for all challenges, the Indus International School nurtures the leaders of tomorrow through a unique and well-defined curriculum and a dedicated focus on "learning beyond classroom." The medium of instruction is English and the curriculum offered is the International Baccalaureate (IB) Primary Year Programme from Prep to Grade 5, and the Middle School Programme from Grade 6 to Grade 8, culminating in the University of Cambridge's International Examination in Grades 9 & 10, where students are awarded the International Certificate of Education (ICE) after Grade 10. The school offers IB Diploma Programme for grades 11 and 12. With an infrastructure that supports excellence in all areas, Indus International School provides a wide array of world-class facilities in academics, sports, IT, and habitat. The sprawling 40-acre campus overlooks the Manas Lake in the city of Pune & one of fastest developing and cosmopolitan cities in the country with a rich heritage of educational and cultural institutes.
Achievements
One of our students 'Taran Attavar', was selected as the 'Brand Ambassador of Oxbridge Program'
Overall we had four 100% scholarships awarded with total scholarships for the Class of 2017 of 3.5 million U.S. dollars
With consistent efforts, matching the academic rigor and respecting the deadlines, 5 batches of the IB Diploma programme, have graduated with flying colors. Some of our best admits received were: Cornell University, University of California Berkeley, University of California Los Angeles, University of Toronto, McGill University, Imperial College London, University of Bath, University of Warwick, Cardiff University etc.
Culturals, Arts & Others
Co-Curricular: 3 students of grade 8 participated in a 105 km long white water rafting expedition with the Indus School of leadership on the Ganges River
Vedika Agrawal from Grade 4 participated in the International finals of MARRS Spelling Bee held at Abu Dhabi
The Ted X club offered as a part of the whole education program inspired Haaziq Kazi, a student of Grade 5 from Indus International School, Pune; to use design thinking and invent a prototype – the ERVIS project that will help make the oceans a cleaner place. Haaziq has been invited to deliver his talk, "Clean Oceans" and join the TedED Team in New York City at the upcoming TED-Ed Weekend event in June 2017.
Sports
Aryan Chauhan-Appointed as the sports ambassador at Loughborough University (Alumni)
World Jr. Table Tennis Champion-Anand Kale (Grade 11)
National Squash Player-Karan Patel and Jai Patel
Four students competed at State Level in swimming:

Sharon Shahju (Grade 9)

Anuohska Savarkar (Grade 11)

Harry Calder (Grade 12)

Hariti Shah (Alumni)
Avail Exclusive OFFER through Schoolskey and gain more.
"The school has good infrastructure. The coaching is too good. The school has good teaching experts who not only train the students but also add new creative ideas in the minds of the growing youth. I feel proud to tell my friends that my son is a part of such an "International Learning Environmrnt".
Neeraj,

Class :

XII,

Section:

A,

Stream:

Science